Louisiana Workers' Comp and Personal Injury Legal Services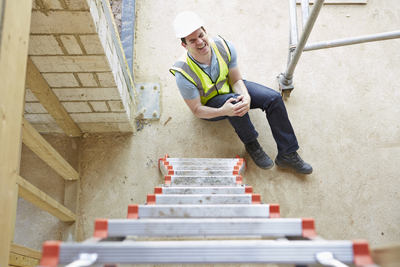 The Law Office of Ted Williams specializes in work related and personal injury claims, including:
Workers' Compensation Claims
If you've been hurt on the job, we can help you get the money you need to recover securely.
Motor Vehicle Accidents
If you were injured in a car accident, Ted Williams will assist you with your claim and obtain the best result for you.
Wrongful Death Claims
While nothing can bring back your loved one, receiving compensation for a wrongful death claim can bring justice and possibly prevent the same thing from happening to someone else.
Catastrophic Injuries
These types of injuries permanently affect your ability to work and your quality of life. Our legal team will get you the compensation you need to live comfortably and enjoy your lifestyle without the stress of financial hardship.
Motorcycle Accidents
If you have been injured on a motorcycle, Ted Williams will get you the support and money you need to recover with peace of mind and security.
18 Wheeler Accidents
For those in the transportation industry, several things can go wrong that cause an 18 wheeler accident, many which may not be your fault. We will represent you to obtain the best possible results for your case.
Longshore and Harbor Workers' Compensation Claims
For employees injured while building, repairing, loading or unloading ships, or while working offshore, we have specialized knowledge of the industry and will get you the compensation you deserve.
Jones Act and Maritime Claims
Ted Williams has knowledge of these laws and specific situations that apply to maritime incidents. He will get you the compensation you deserve.
Offshore Accidents
Injuries that occur out at sea or in another country can be especially stressful, but Ted Williams has successfully resolved many offshore accident cases.
Trip and Falls
Often trip and fall accidents are caused by slippery floors, uneven surfaces, snow and ice that wasn't properly removed, or other unsafe conditions. We will get the property owner to fix these problems while obtaining compensation for your injuries.
Dog Bites
Even nice dogs can bite when they get scared, but most bites can be avoided with proper supervision and handling from the dog's owner. We'll get you the compensation you need to heal with peace of mind from your injuries.
This is a specialized practice. Many aspects of injury law can be overlooked when attorneys not familiar with injury and accident law represent a case. Ted Williams is a personal injury attorney and trial lawyer. If we represent you, we will do so from beginning to end and not transfer your file to another lawyer for trial. We will ensure you receive the best representation possible.